Palm oil oversupply likely to ease in 4Q19 to 2020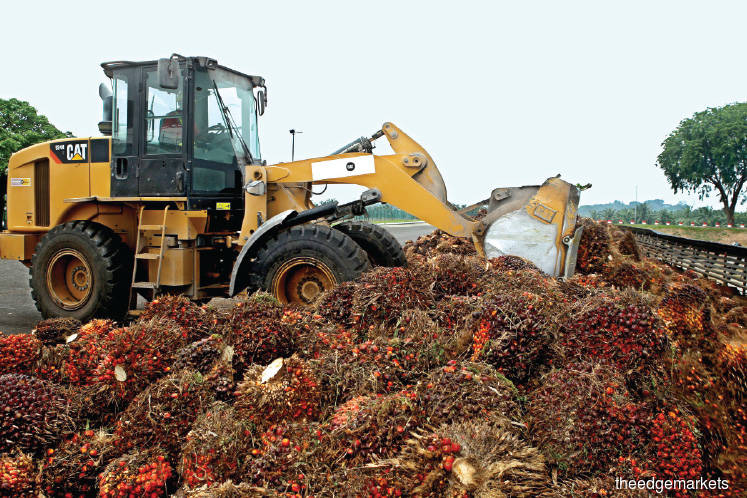 Plantation sector
Maintain market weight: Malaysia's high crude palm oil (CPO) inventory levels, coupled with market uncertainties related to the US-China trade talks and policy uncertainties in the European Union (EU), have led to the dismal CPO price performance in first half of 2019 (1H19). Hence, we have revised down our CPO price assumptions to RM2,100 per tonne for 2019, and RM2,250 per tonne for 2020, from RM2,350 and RM2,400 respectively. We expect better CPO prices for 2020, given more balanced supply-demand fundamentals in the palm oil market.
Our CPO price revision takes into consideration the weaker-than-expected prices in 1H19 which could have been attributed to unexpectedly high production, leading to much slower inventory drawdown in Malaysia. The Malaysian Palm Oil Board's (MPOB) average spot price for 1H19 was only RM1,994 per tonne (-18% year-on-year [y-o-y], -3% half-on-half [h-o-h]).
Average selling prices (ASPs) were far below market expectations for 1H19 with CPO prices likely to remain under pressure in the high production season in the third quarter of 2019 (3Q19). However, prices should start to recover once the market realises that the current good fresh fruit bunch yield and oil extraction rate will not continue into 4Q19-20 due to the reduction of fertiliser use since 2H18, poor field upkeep and patches of dry weather in 2H18-1Q19.
The local soybean market is the only factor that has turned more positive over the past month after three consecutive years of bearish conditions. The earlier bouts of wet weather in the US farm belt have been causing delays in corn and soybean planting with flooded fields and excess soil moisture. However, the hot and dry weather expected for the key pollination phase for soybean, which is occurring later this year due to delays in spring planting, may mar yield prospects. Soybean prices have recovered from their lows as the US Department of Agriculture continues to revise down their forecasts for soybean planting acreage and yield for the current season.
Having adjusted our CPO price assumptions, we have lowered sector earnings by 23% and 16% for 2019 and 2020 respectively, with the Malaysian plantation sector's earnings expected to grow 14% y-o-y in 2019 and 33% y-o-y in 2020, while the earnings of Singapore's plantation sector (ex-Wilmar) are expected to drop 7% y-o-y in 2019 and grow 19% y-o-y in 2020.
Maintain "market weight" on the sector despite our downward revisions, as CPO prices should have hit the bottom and downside risk is counteracted by improving soybean prices and high crude oil prices. We also expect the palm oil oversupply situation to ease in the lead-up to 4Q19 to 2020. We downgrade IJM Plantations Bhd from "buy" to "hold" (entry price: RM1.20). — UOB Kay Hian, July 29